With the open and airy layout of this suburban Chicago-area home's kitchen, we imagine it to be one of the most inspiring places to start the day. As Hinsdale and Clarendon Hills area Realtors and real estate agents with a passion for the luxury home market, Miller + Miller has toured and photographed a number of beautiful, high-end kitchens throughout our careers.  In this home, we were instantly attracted to the high-end finishes, rich, mahogany kitchen range hood, hardwood floors, and stainless steel professional Wolf oven, which together form a grand centerpiece flanked by crisp, white, shaker-style cabinetry and handsome grey granite countertops. This downtown Clarendon Hills home's kitchen gets high marks for its ability to simultaneously contrast and complement.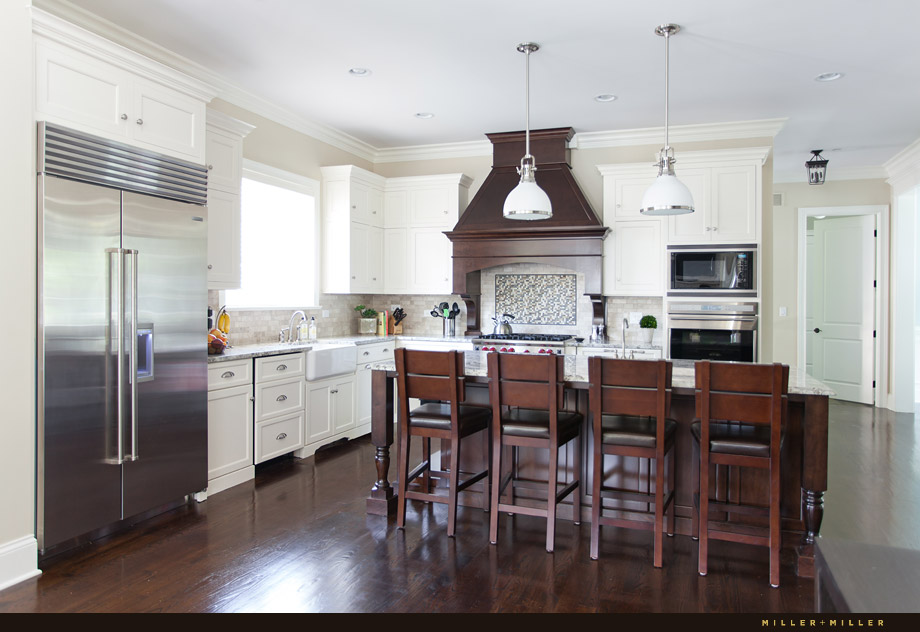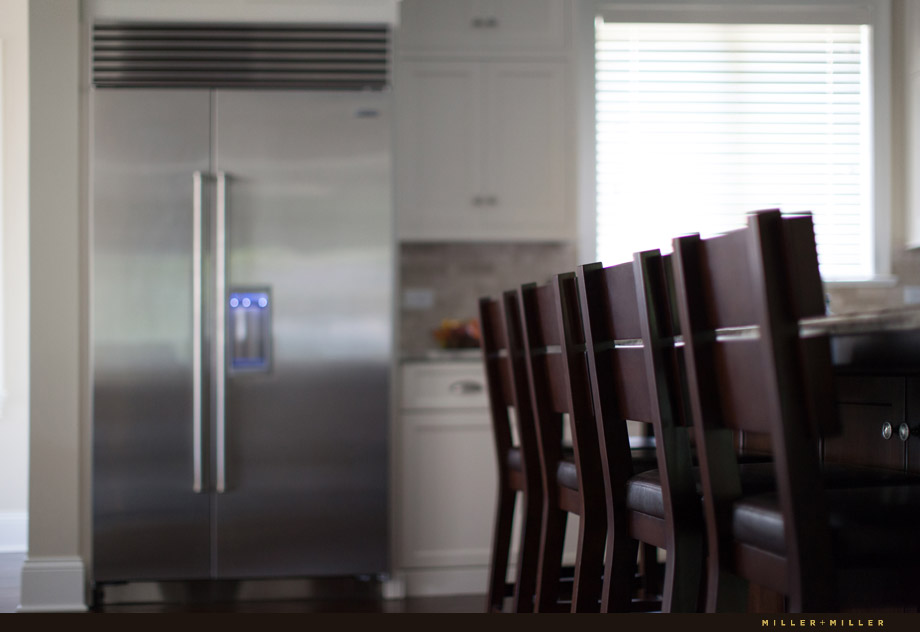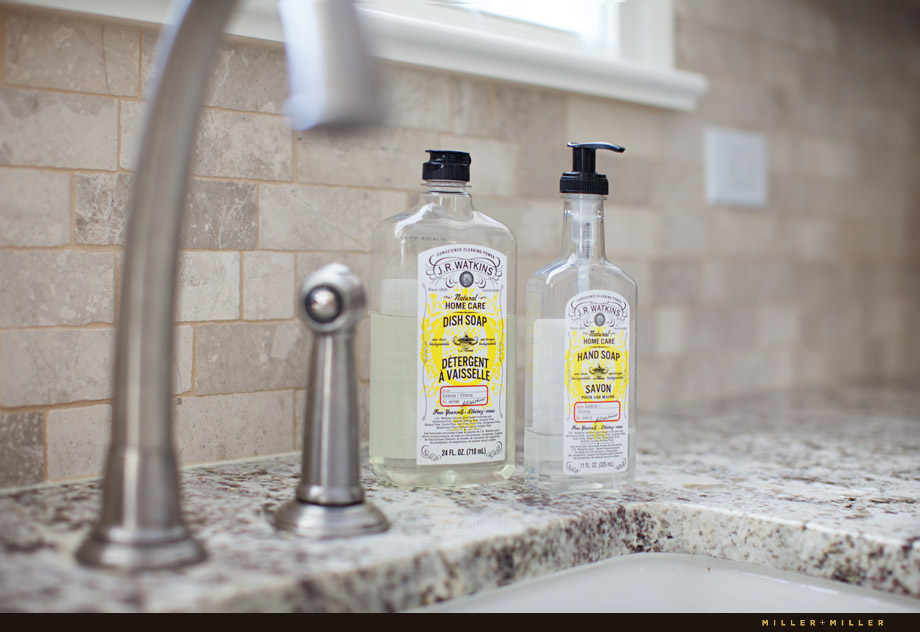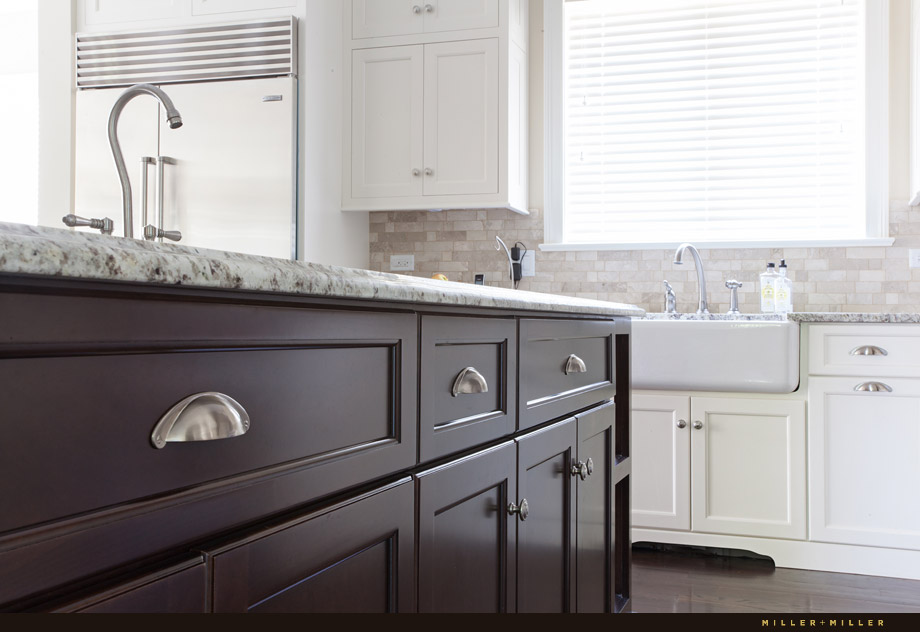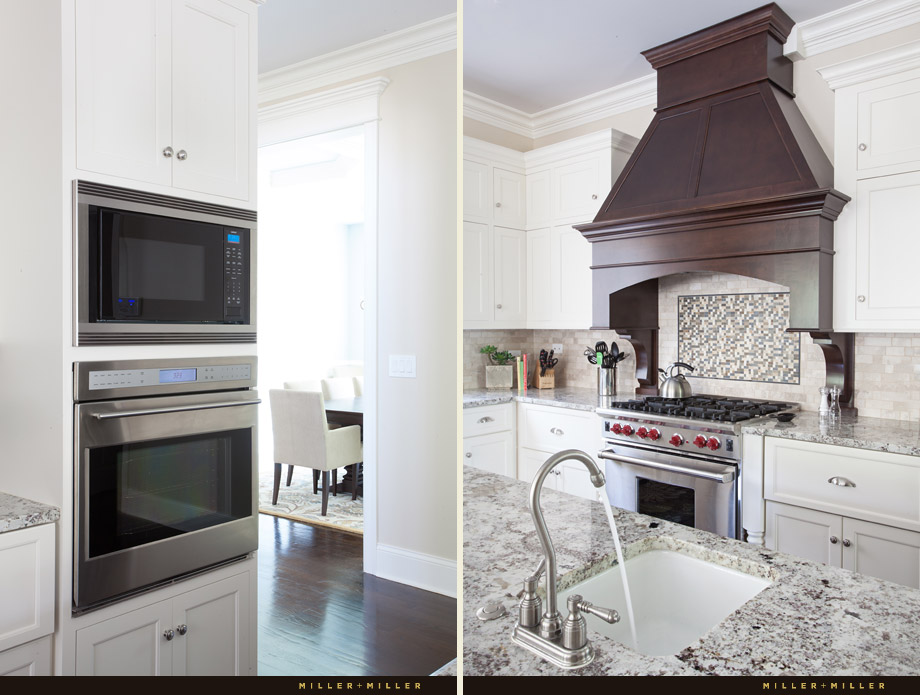 Even more impressive is the effort toward satisfying user intent; the design coordinates the island sink with prep faucet opposite the cooking space and double wall oven for convenient kitchen maneuverability. In Chicago homes where galley kitchens are being replaced by more open arrangements, this owner-conscious placement rightly carves out a new space for thoughtful yet glamorous suburban Chicago home and kitchen design.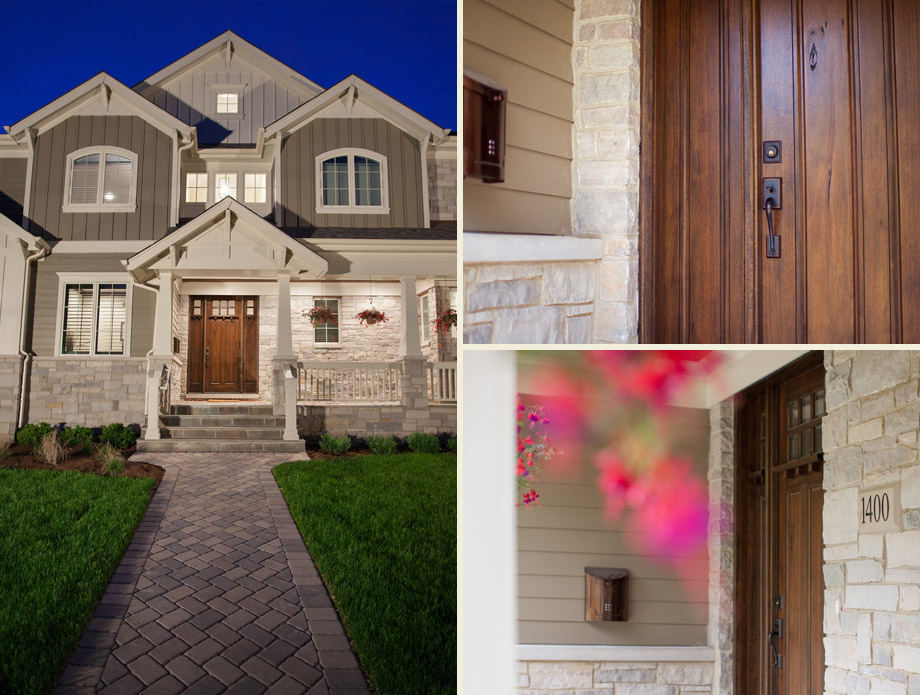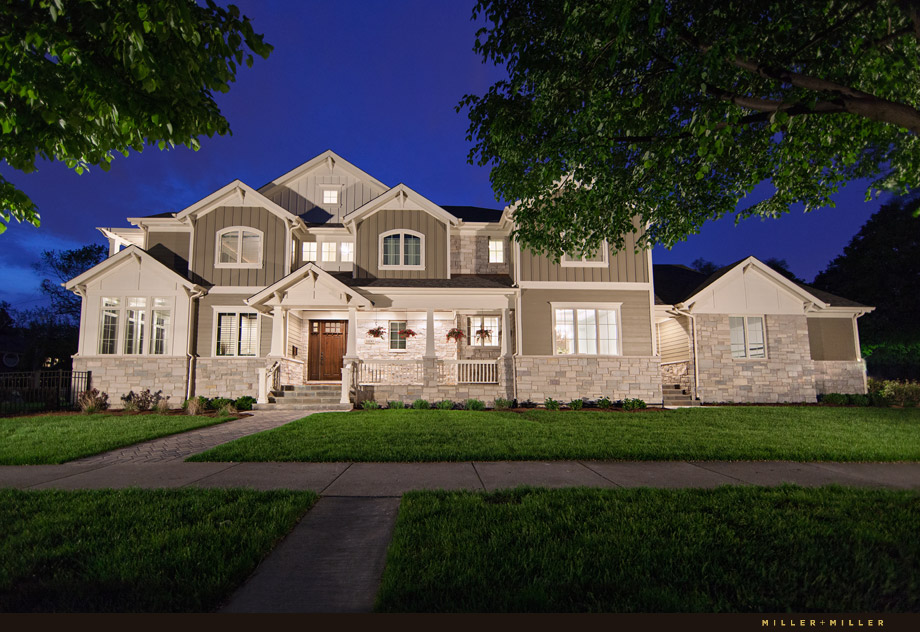 Looking to purchase a home whether existing new construction, custom built, or a home which offers a recently remodeled kitchen?  Looking to sell your Clarendon Hills custom built house and searching for the perfect Realtor team or real estate listing agent?  Give Miller + Miller Real Estate a call 630-373-2411 and let the husband & wife Realtors of Ryan Miller and Sarah Miller introduce you to our home buying and selling processes.